A trip to Hel with partial Historical truths, as well as Pictures and Travel Advice.

Hel Peninsula (Polish Mierzeja Helska, Kashubian Helsko´ SztremlÃzna) is a 35-km-long sand bar peninsula in northern Poland separating the Bay of Puck from the open Baltic Sea. It is located in the Puck County of Pomeranian Voivodship.


In other words, it's that little thing on the North- West corner of Poland.
In keeping with the rules of the trip, Hel(l) jokes will be kept to a minimum in fact, there'll be only three)
I left Vilnius late Sunday night to meet my 'Warsaw' friends in Hel . . . I was to arrive some time after them -so they were to wait at the bus station for me. . .
There's something very comforting about traveling in general; when I'm on the road I know that I'm going somewhere, something is happening . . .
It's even better when aboard public transportation -be it a plane, bus, or train . . . all is taken care of . . . the world flowing silently by the windows. It gives one time to think.
There's something very special in watching the wildflowers, fields of yellow, purple, and red flowers glowing in the 3:30 a.m. sunrise of Northern Europe . . . the blades of long grass undulating in the gentle caress of the wind. These are images which no photo -at least not one that I could take- will capture.
The pleasure is even there on a Polish bus, where the Poles cluck quietly to themselves like a coop of brooding chickens (Lithuanians tend to be very silent -unless drunk . . . which they are most of the time anyway) . . . and all of that is without the addition of live
Kurczaki
.
DAY I
I arrived in
Gdansk
, and from there took a train to Gdynia, with a transfer to Hel.
Then low and behold, in the little town of Reda, whom do I see other then my friends on the platform!
It turns out that they had made tickets for a bus that does not exist, and ended up spending the whole night being shuffled from one bus to the next, one train to another, taking them on a wild trip around Poland (but completely out of the way)
But 'Man thinks and G-d laughs', the saying goes . . . for in the end they met a Jew from the States who visits the area only one week a year -and they bumped into me as well!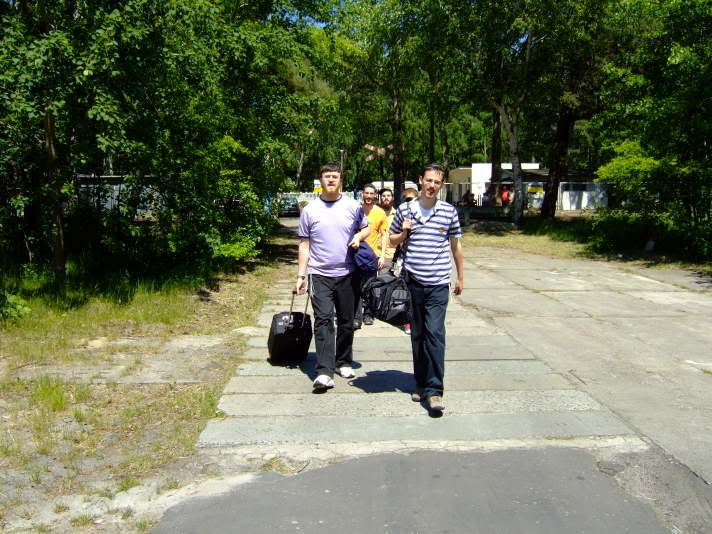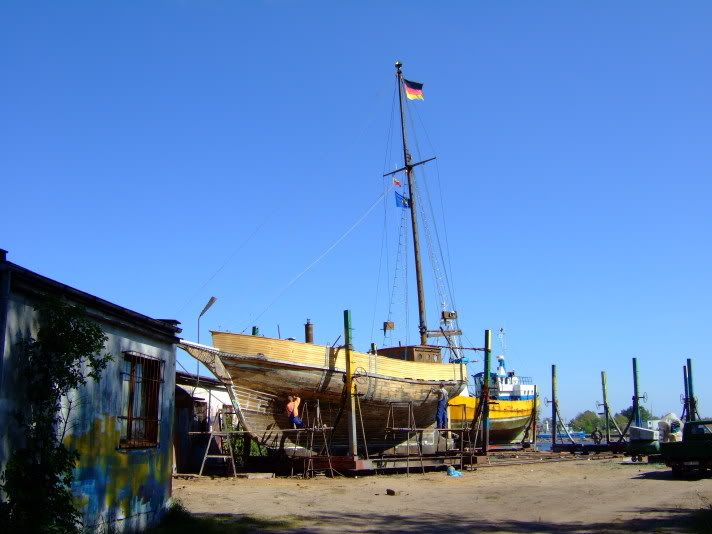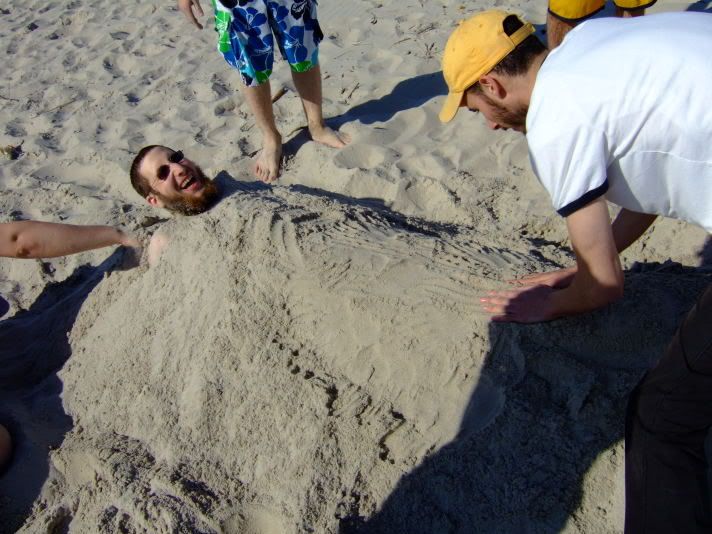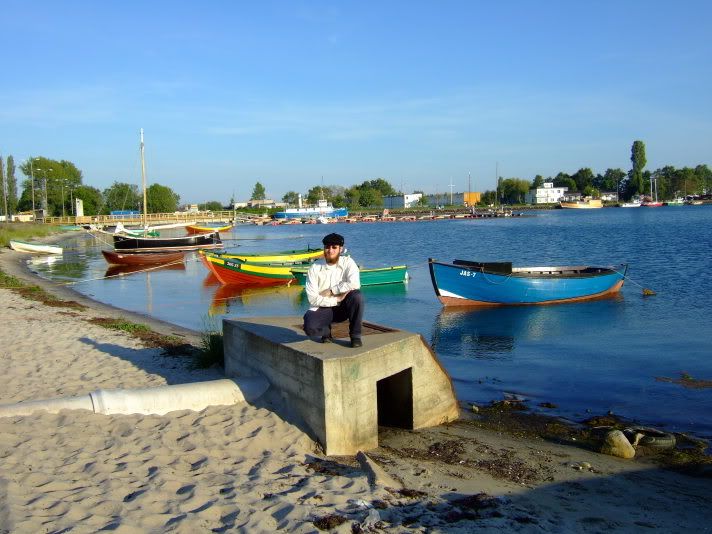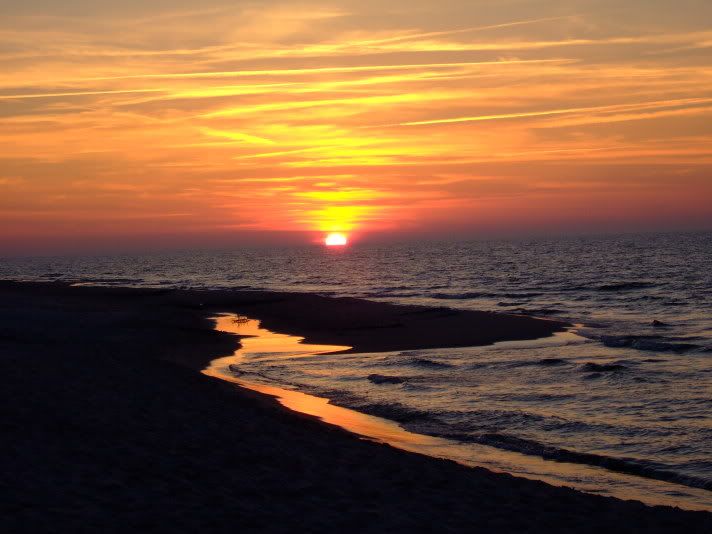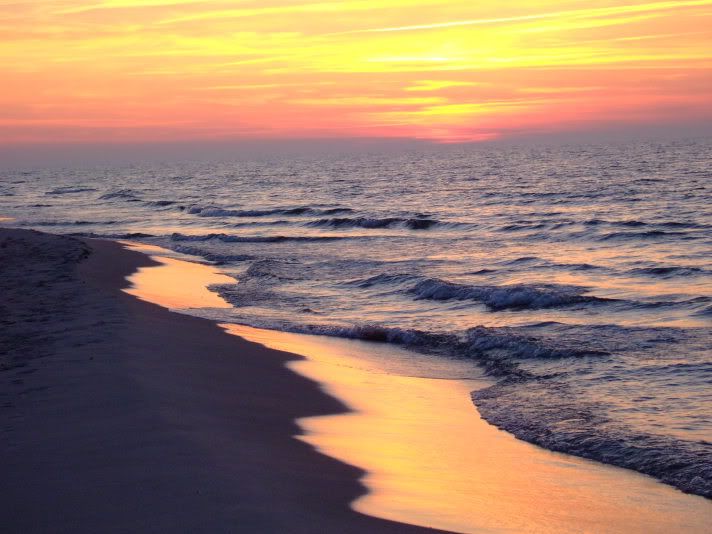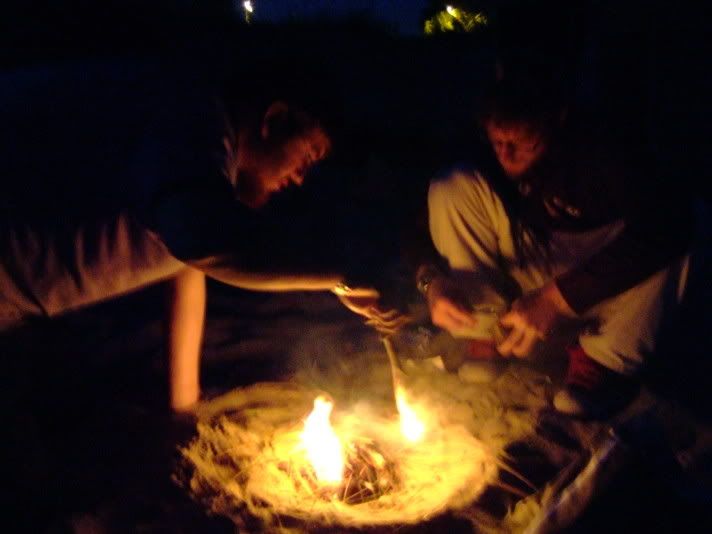 BBQ on the beach . . . or the fires of Hel (that's joke one)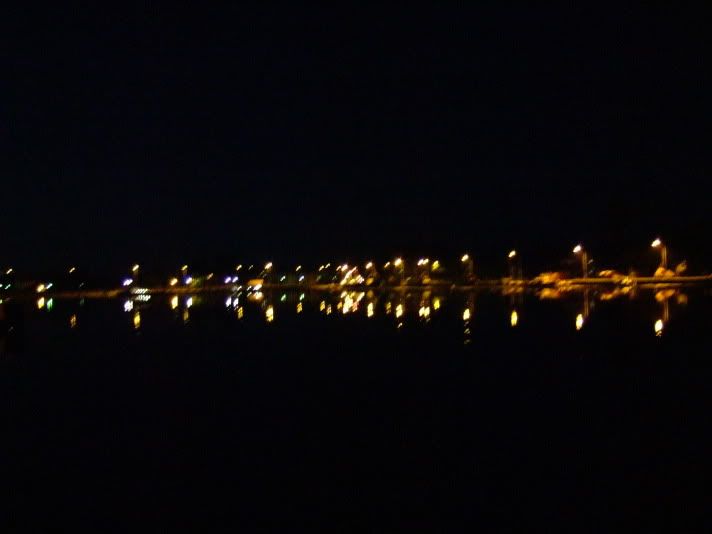 DAY II
A local . . . but he lived in Detroit . . . well from near Detroit . . . well actually it was Canada, but . . .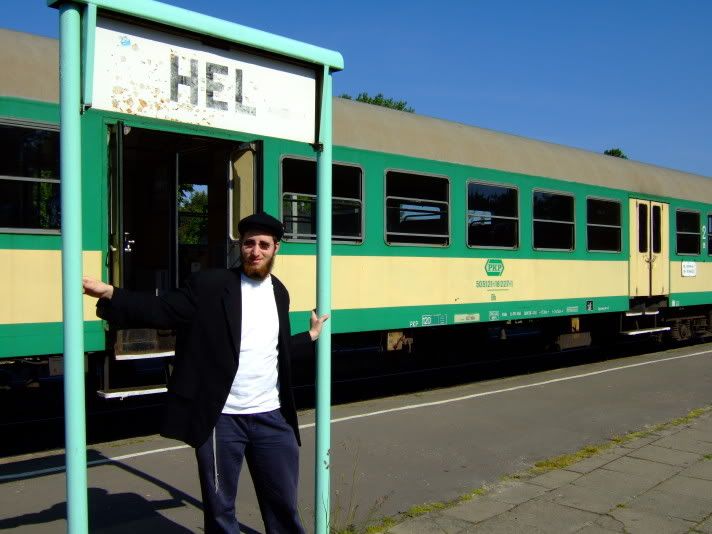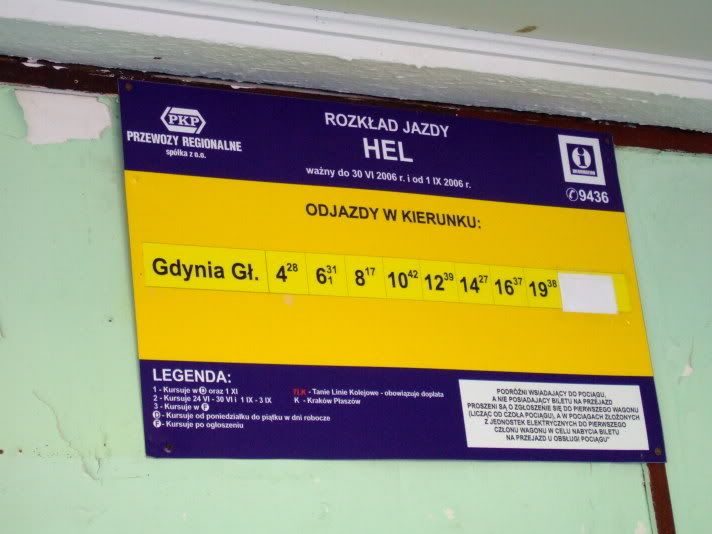 Gydnia . . . the only place you can go to from Hel (That's joke number 2)
The tip of Hel (no, this is not Joke number 3)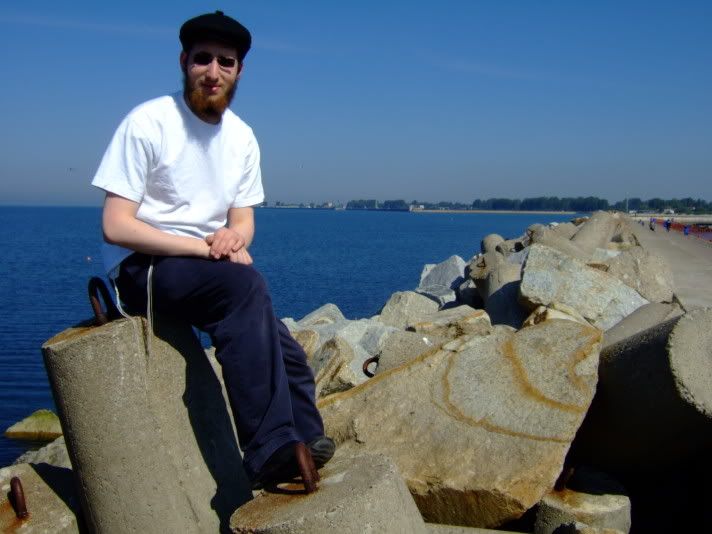 From Hel we went to Łeba, a small tourist town famous for its sand dunes (said to be the largest in Europe). Rommel is said to have had his troops practice desert warfare there . . . oh yah, and they coverd up a whole town.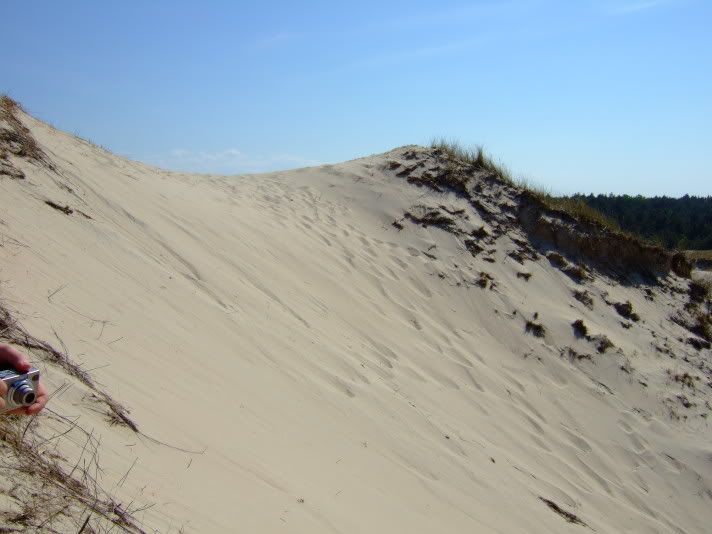 unfortunately, I needed to leave the group early in order to catch my 8:20 p.m. bus back to Vilna . . . so at 5:00 I took the bus from Łeba to Lębork, in order to make the 5:55 connection to Gdansk.
I made it in good time to Lębork, and waited with a crowd of clucking Poles under a sign marked with amongst other cities, Gdansk . . .
At 5:55 the bus pulled up, but upon boarding, I found to my utter dismay that it did not go to Gdansk. I stepped off and noticed for the first time that there was a train station nearby (Rule number 4 of traveling: All Polish Train Stations have clocks). I ran like a bat out of Hel (yes, this is the third joke) to the station, but I had missed the train.
My train.
So I sat down and ate my lunch (Matzah and Peanut butter (bringing spare matzah is rule number 12 of traveling))
Whatever happens, one is never alone. G-d is running the show. (That's rule number one of traveling)

I arrived in Gdansk, but alas, it was too late. My bus had gone.
Taking stock of the situation, I figured that I had two options.


Take the 12:04 a.m. train to Warsaw, arrive at 4:30, spend the early morning sleeping in the apartment and then return that afternoon to Gdansk in order to catch my train.
Spend an extra 60 P.L.N. (about 20 USD), spend the night getting some decent sleep in a hotel, and then spend the day walking around Gdsank.
I'll give you a clue as to what I did . . . The name of the Hotel was Dom Muzyka.
DAY III
Gdansk is a true Polish city at least according to my guidebook. True it was controlled by the Prussians and then later the Germans for the past 600 years under the name Danzig -continues the guidebook . . . which is why it looks Amsterdam . . .which is in Holland -not Germany . . . but now the people are all Polish (because the Germans were expelled). True, adds the Guidebook, that most of the tourist are German -so almost everyone speaks German . . . oh, and the locals speak Kashubian . . . but the signs are in Polish. So, concludes the guidebook, one can clearly see that Gdansk is a truly Polish city.
This is History -Polski style.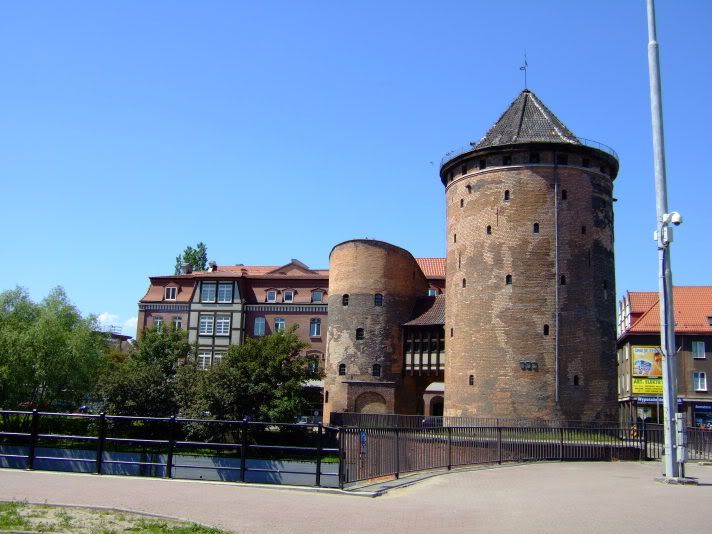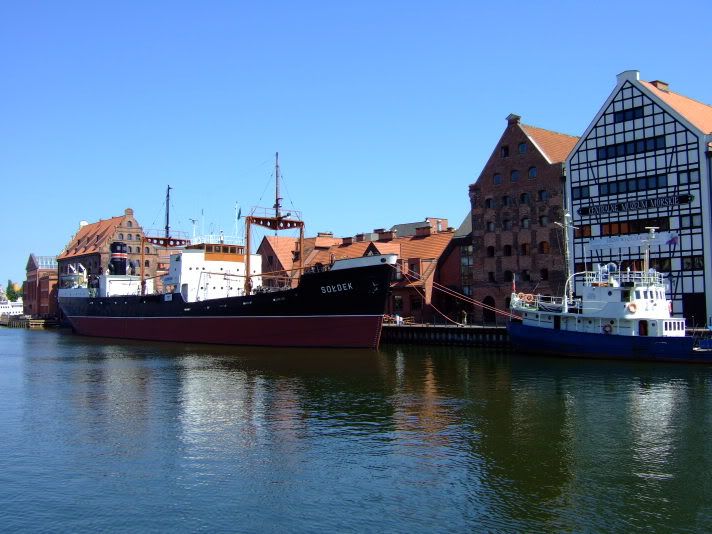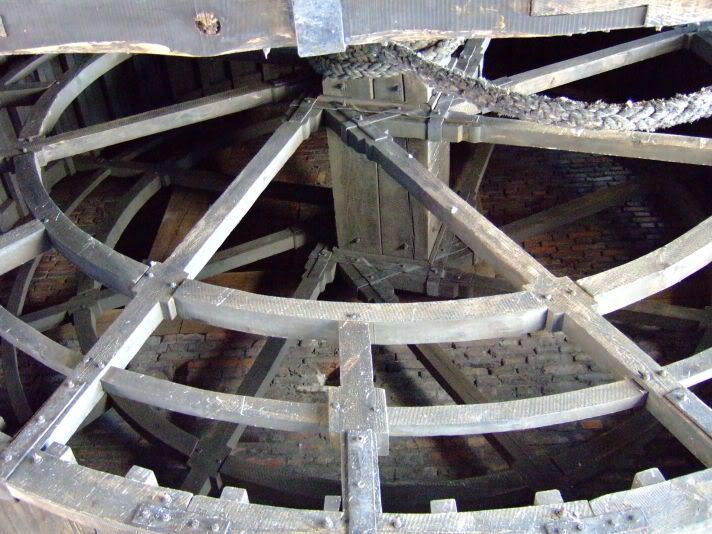 Inside the old crane.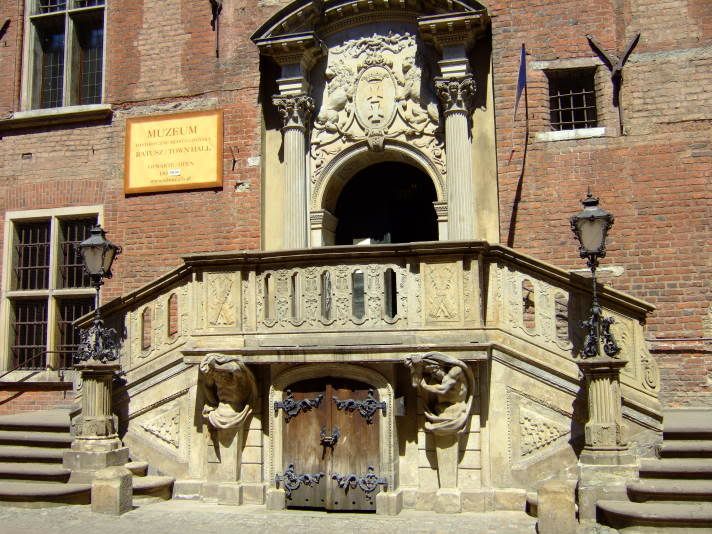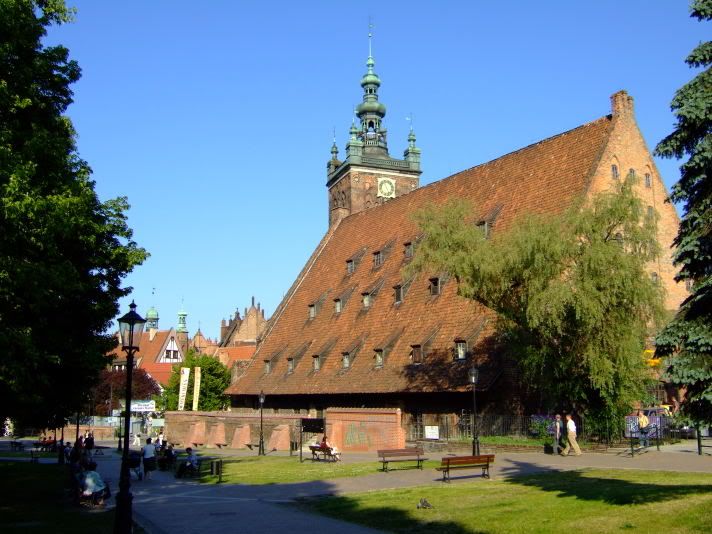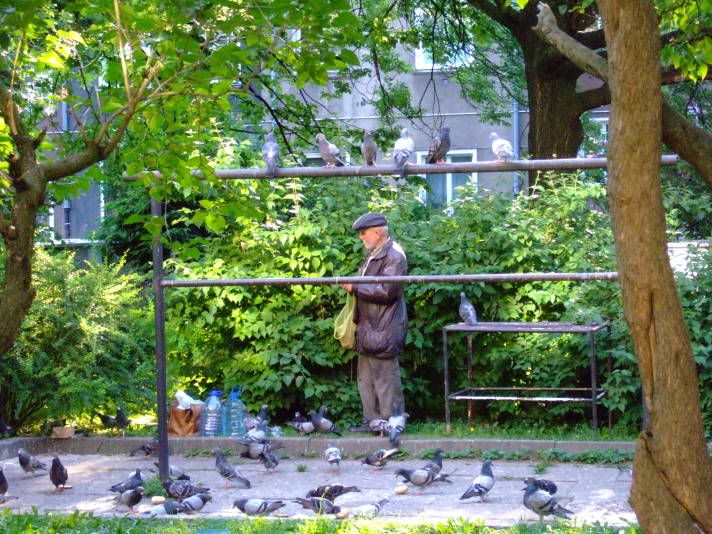 That evening, at 20:20 (8:20) I got on the bus . . . On time. And returned safely to Vilna . . . only to realize that I was three days behind on Rambam (because someone forgot to bring one), and that I still hadn't confirmed where I'll be going next year for smicha . . . and I still didn't have a chavrusa . . .oh, and the Rabbi wanted me to lain from the Torah on Shabbos . . .
And life goes on . . .