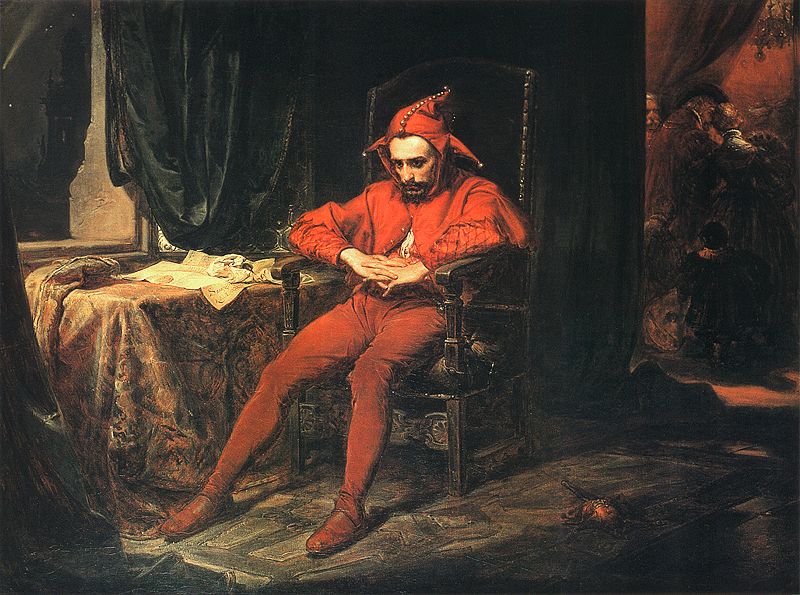 In a wedding hall in Brooklyn two souls unite as one.
The groom sits resplendently in his chair - raven black fedora resting eloquently on his head, glimmer of light reflecting of the sweat of his brow. His new wedding frock flies from behind him like the cape of some knight valiant.
Around him, increasingly larger concentric circles of dancing friends twist like cogs in clockwork. Each figure moves in sync with his fellow, their actions guided by the beat of the music and fueled by the common bond of love between them.
Suddenly a man enters the hall. Like every other man, yet different. He doesn't seem to notice the beat.
His beard is messy, his
payos
stand on end and tangled. His coats, as he has several on, are covered with stains. His hat looks looks miserably crushed.
His eyes rolling in his head, the white of his eyes large and visible for all to see.
His hands move about wildly, as if given a life of their own.
His teeth gnash. And as he walks he sings to himself.
 He jerks and spins as he moves towards the groom in what has become apparent to all is a dance. His dance. The fool's dance.
As he moves through the still rotating series of concentric circles, the cogs of the Human machine, his actions sowing seeds of dissonance one must wonder.
Is it the fool who can not hear what has brought us all in sync?
Or is it our own foolishness that hides what he sees from us.